In recent years, there has been a trend of single women buying more homes than single men. This is a significant shift from the traditional gender roles in which men were considered the primary breadwinners and decision-makers when it came to purchasing real estate. 
Women have been second only to married couples in the home-buying market since NAR started data collection in 1981. Women's homeownership rate was 61.2 % in 2019, up from 50.9 % in 1990 making more single women head of the household.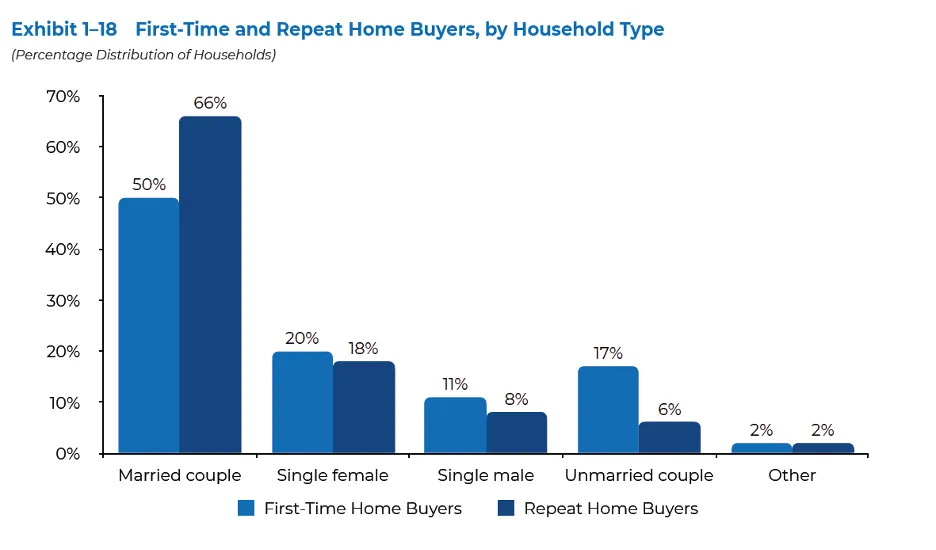 Women are earning more than ever before and are also more likely to be college-educated than men. This means that they are in a better position to purchase homes on their own without relying on a partner or spouse. Additionally, women are more likely to be the sole provider for their families, which may motivate them to invest in a home.
Single women are entering homeownership and finding a way to do so at a significant pace. It is an important development in the real estate market and one that is likely to continue in the coming years. They are to be celebrated!